Alkrete Potable Cement Liner
Specifically designed for hot and cold water storage tanks and certified to CSA, NSF - ANSI 61 Standards. Alkrete is North America's leading cement liner for water storage tanks. Developed in 1962 with North America's largest cement supplier Alkrete offers long-term corrosion protection for steel surfaces and is suitable for hand application. HydraStone has created a high-performance lining that can bond to steel surfaces, offering corrosion protection and prevention of premature lining failure.
Alkrete potable water lining Material will protect water quality and prevent your system from contamination:
Certified to CSA, NSF – ANSI 61 Standards
Designed for Hot and Cold Potable Water Tanks
Unaffected by pH in Domestic Hot Water System
Excellent adhesion to all Surfaces
Offers superior corrosion protection
Number one requested material for hot water tank lining
Used by Tank Manufacturers Throughout North America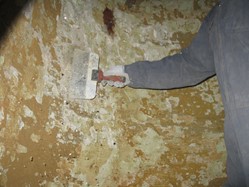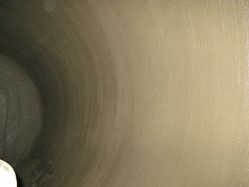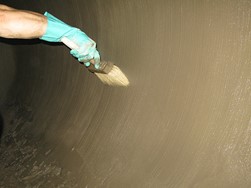 Since its development, over 40 years ago, thousands of applications for both new and mature tanks have afforded Alkrete with an outstanding track record. Today, HydraStone Inc. manufactures Alkrete in Ontario and distributes the Alkrete tank lining product to tank manufacturers and specialty lining applicators throughout North America.
Related Information